Growler's beer blog is back and better than ever!
Weekly updates on popular new beers, beerology, and all things craft beer!
---
5 beers to Pair with Workouts 🍻
Fitness and Craft Beer
According to science, people who identify as "moderate drinkers" are more likely to exercise than those who don't drink at all! This blog post by Drink Tanks goes into more detail on the possible links behind fitness and drinking, but who hasn't pre-gamed their workout from time to time or celebrated with a lager after hitting your PB?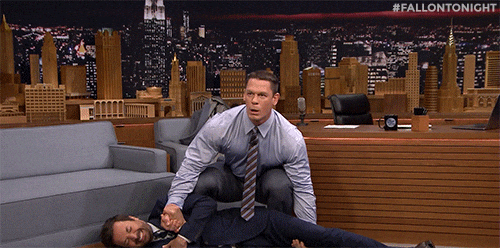 Like many others, I love a good strong drink just as much as I love hitting the gym. While NYC has plenty of swanky gyms that feature full-service bars, the idea of commuting an hour just to work out was not very appealing to me. So naturally – I went searching for workouts I could do at home with a beer (or two) in hand.
Below you'll find the easiest (and safest) ways for us craft beer geeks to get swole while sipping our favorite ice-cold brews. Some workouts pair best with an IPA, others with a sour – but don't worry, we have all the cans and bottles you'll need on our shelves at Growler.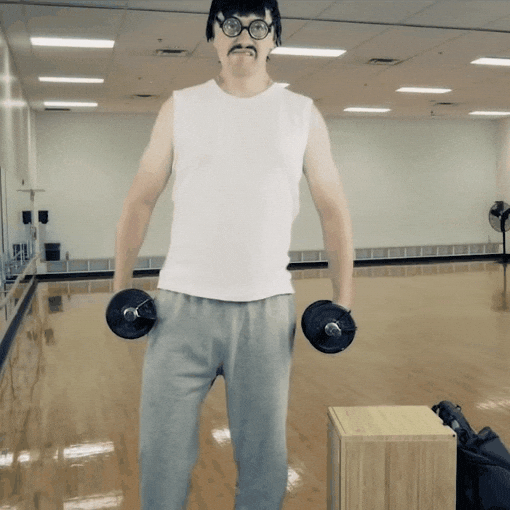 Growler & Gill's Fitness Beer Pairings
As always – please enjoy responsibly
1. Vinyasa Yoga & Smooj Pina Colada: Vinyasa has multiple benefits not only for your body but your mind too! Smooj has been a fan favorite for some time now, and their Pina Colada seltzer is fruity, fresh, pineapple flavored, and a perfect companion on the path to enlightenment 🧘.
2. HIIT class & Marlowe The Way Things Were: HIIT, or high-intensity interval training, is a great workout to choose if you're short on time, typically sessions are typically no more than 20-30 minutes. Marlowe's "The Way Things Were" is a classic, easy-to-drink American Pale Ale and super refreshing. What better way to cool down after getting your heart rate up?
3. Dancing & WeldWerks Juicy Bits: Who knew that dancing was a full-body workout? This one is certainly one of the more exciting workout options and a great one to do with friends! WeldWerks Juicy Bits IPA is just as exciting as the most recent Drake song with its huge citrus flavor and tropical fruit notes.
4. Basketball & Catskill Ball Lightning: Basketball not only helps build muscle but also improves stamina and coordination. Catskill's Ball Lightning is a crisp pilsner that'll give you a pep in your step and maybe even the boost you need to nail that slam dunk!
5. Hiking & Thin Man Minkey Boodle: Hiking is not only an amazing way to get yourself out of the house and into the sunshine, but it's also a great way to burn some calories. Thin Man's Minkey Boodle, besides having an absolutely amazing name, is also a fantastic and unique sour. It's our strongest beer on the list with a 7.0% ABV, but the raspberry flavor is at the forefront with this one. It's a great beer to celebrate with when you reach the end of the trail ⛰️.
Have beers you think would pair better with these workouts? Drop a comment and let us know! Come by Tuesday-Sunday to grab the beers seen on this list and happy exercising!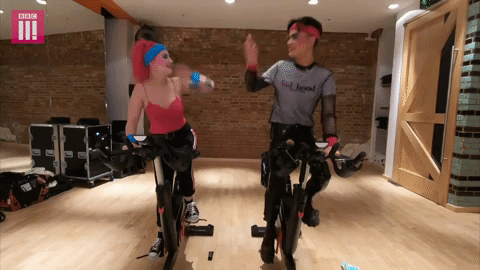 ---
Our Top Ten Favorite Songs to Sip a Stout to 🎵
What is a stout?
People have been drinking stouts for about 5,000 years. There's a lot of discussion within the beer world about what really defines a stout, and how they differ from porters, but what primarily sets a stout apart is the smooth drinkability, and low hop bitterness. At the end of the day, all you need to know is that stouts are dark brews that tend to include notes of cocoa, espresso, and spices. Drinking a stout will usually remind you of a strong cup of coffee or an aged bourbon.
Now that you've gotten the SparkNotes version of stout history – you're ready to further enhance your stout drinking experience.
Setting the mood 🔥
If you're anything like us here at Growler & Gill, you're probably drinking stouts more in the Winter than in the Summer. Something about sitting near a fire or under a blanket with a dark beer in our hands helps the cold nights pass a bit quicker.
If you're ready to lean into the Scandinavian concept of "hygge" this winter, the best way to do so is to create a thoroughly cozy environment. We can help with that!
First, check out which stouts we have in store or order a couple to try out at home online (The second option's definitely preferable on those 20-degree days 🥶). If you're looking for suggestions, we are currently loving Mast Landing Gunner's Daughter, Founders KBS Maple Mackinac Fudge, Goose Island Bcbs Coffee 2022 and Goose Island Bourbon County Brand 30th Anniversary Reserve Stout. (You can find a full list of our cans and bottles here).
Once you've found a stout you like, make sure you pour it into the right glass and find a comfy spot nearby on a couch, sofa chair, or maybe even in bed! (Watch out for spills though, dark beer stains require quite a bit of elbow grease to remove, take it from me).
Now that you've got yourself all settled – it's time to kick that hygge spirit into gear. This is where music comes in. I've done some taste testing of my own, and can confirm that beer tastes better when a great song is on. Here are my favorite songs to sip a stout to:
10 songs best paired with stouts 🎶
House Of The Rising Sun by The Animals
2. I Hope That I Don't Fall In Love With You by Tom Waits
3. Northern Attitude by Noah Kahan
4. Wash by Bon Iver
5. For What it's Worth by Buffalo Springfield
6. Ends of the Earth by Lord Huron
7. As It Was by Hozier
8. Big Black Car by Gregory Alan Isakov
9. Je te laisserai des mots by Patrick Watson
10. You Were by Field Guide
Want to hear more beer drinking tunes? Check out our spotify playlist here!